BSSVD 2022: THE BRITISH SOCIETY FOR THE STUDY OF VULVAR DISEASE
The 2022 BSCCP celebration is a historic event for many special reasons, none more so than the celebration of the milestone fiftieth anniversary of the congress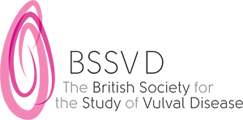 This multidisciplinary approach to the specialty enables us to achieve excellence in clinical outcomes and staff training. We have a strong commitment to education and training in collaboration with our medical colleges, which strive to achieve a high level of quality patient care.
Papilocare® en el BSSVD 2022
Papilocare® has collaborated in the BSSVD conference presenting the results of the study the aesthethic outcome of applying coriolus versicolor-based topical gel as adjuvant therapy after simple vulvectomy for vulvar intraepithelial neoplasia, a case report. In addition, a poster with the study Adjuvant therapy for vulvar intraepithelial neoplasia using a Coriolus versicolor-based external genital gel, a case report was also presented.
DOWNLOAD THE POSTERS OF THE CONFERENCE (BSSVD)